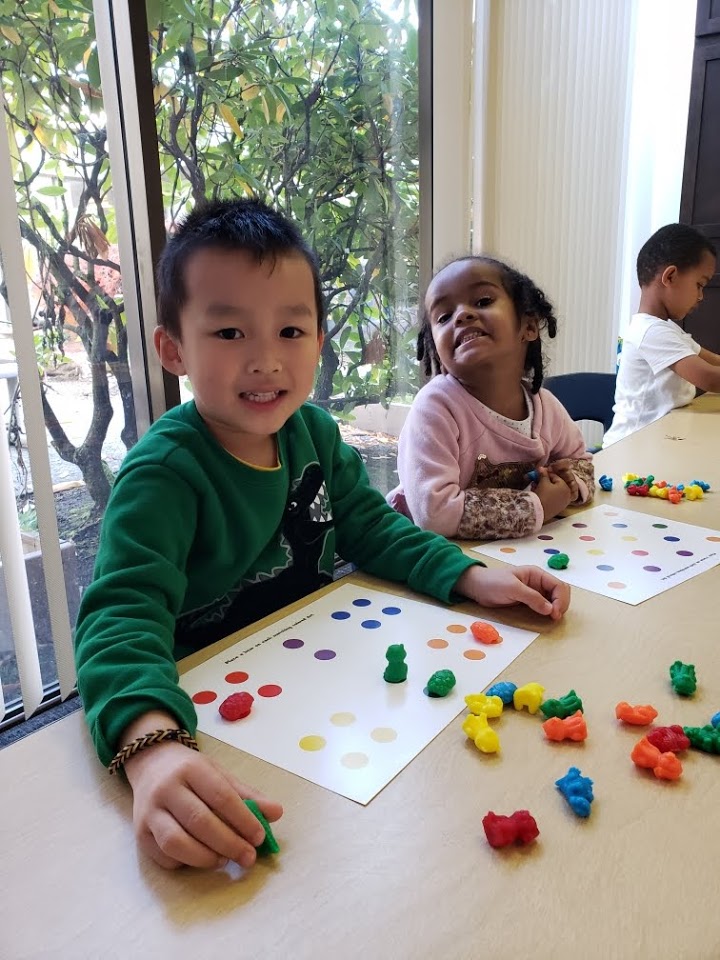 We love teaching so many firsts to all of God's children, especially our Pre-K students! Our Pre-K program is split up into three different levels/classes that are based on child age, experience and current or past learning. To help with deciding on the perfect classroom space for you child, we will have a discussion with prospective parents/guardians about all of the former things as well as what they feel would be the best fit for their child. Our goal is to have your child love learning and to absorb as much as they can while they are at FCS. We feel classroom fit is one of the most important decisions when it comes to meeting those goals. For this reason, the first couple of weeks of classroom time are also used to observe and finalize the classroom space your child will be in for the year. Our three classroom spaces are:
Pre-K 3's (Year 1): First time experience with little or no academic background (2.5 to 3 years old; must be fully potty trained)
Pre-K 4's (Year 2): Has some academic or center experience (3-4 years old; must be fully potty trained)
Jr. K (Early Entrance Kindergarten): Early entrance Kindergarten with Pre-K aged students (usually 4 year olds; must be fully potty trained)
---
Our Full Day Schedule Includes the following:
8:20 Welcome, free play, warm up.
8:30 Official school start time
9:00 Circle Time (welcome song, calendar, counting, letters, shapes, colors, story, sharing, learn new song/rhyme, etc…)
9:30 Music & Movement. Interactive songs like Ants go Marching or Hokey Pokey, free-style dance to Music CD, dance/hop like
animals.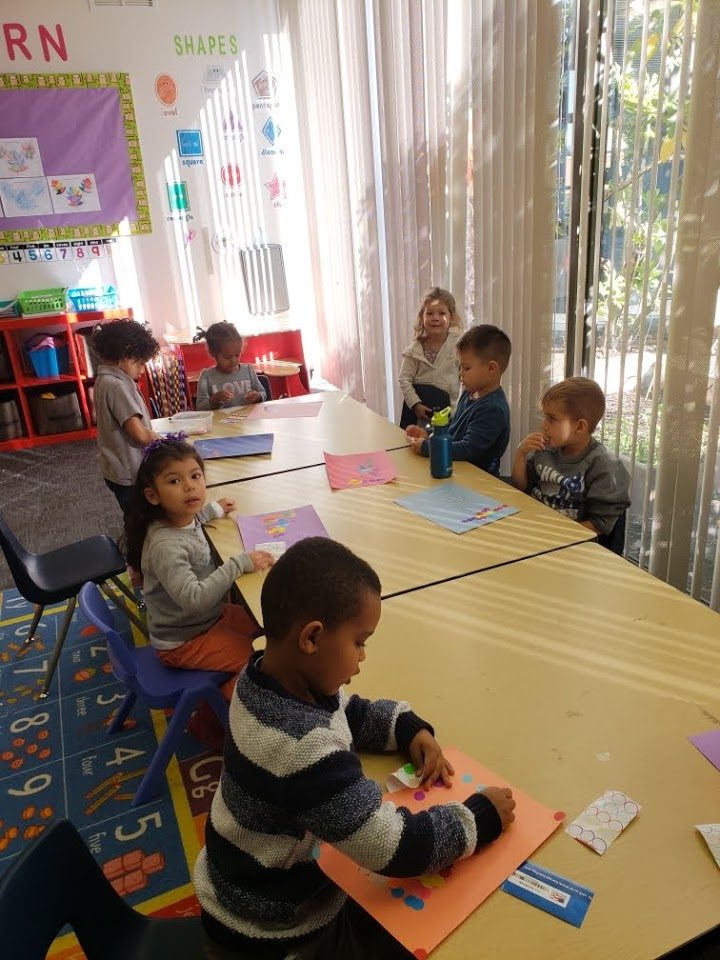 9:45 Snack/potty/clean-up & Read Aloud (World Language read)
10:00 Table time. Age appropriate paperwork (learn to write their names, patterns, scissor skills, math, journal, etc.).
10:15 Craft.10:30 Outdoor play/recess.10:45 Centers: blocks, puzzles, dramatic play, kitchen area, tool bench, sensory table.
11:30 Clean up & wash up, lunch
12:00 Lunch recess
2:00 Snack/potty/clean-up
2:15 Social Studies & Science (community & God's world) & Craft/Art
2:45 Outdoor play/recess
3:15 Inside wind-down. Children play with materials in activity areas while teacher uses time to focus on one-to-one activities.
        P.E. is also scheduled at this time, one day per week.
4:00 Dismissal
The curriculum we use for each are:
We do use supplemental materials with all of these curricula, as well, to help keep everything more hands on. In addition, we have daily Bible curriculum (and large group Chapel on Tuesday and Thursday). Additionally, all students at the school have a language class (Pre-K has a read aloud time with the language) and music class. We also have a school garden in our atrium that every class participates in (from clean up to planting seeds to harvesting). Each class has their own planter/planting area. The kids love the garden and learn so much from it!
---
Summer Extension/Programs
We also offer Pre-K programs through the summer, at our annual Summer Camps/Sessions. For more information about Summer programs, please visit the following link: