School apparel is a wonderful way to share the Lord with others, while helping fund Fellowship Christian School.  We currently have a few different design options for our apparel and have online ordering available (have the item purchased shipped directly to your residence).
To order school apparel, please visit our FCS Apparel Store at this link.
Here are some of the styles we currently offer:
Youth T-Shirt
Adult T-Shirt
Women's fit t-shirt
Hoodie
Long Sleeve Shirt
Crewneck Sweatshirt
Baseball Shirt
Many designs also come with different color options to choose from (grey, pink, royal blue, green, navy). Click on the links to view exact color choices and design options.
---
Pricing between $17-$32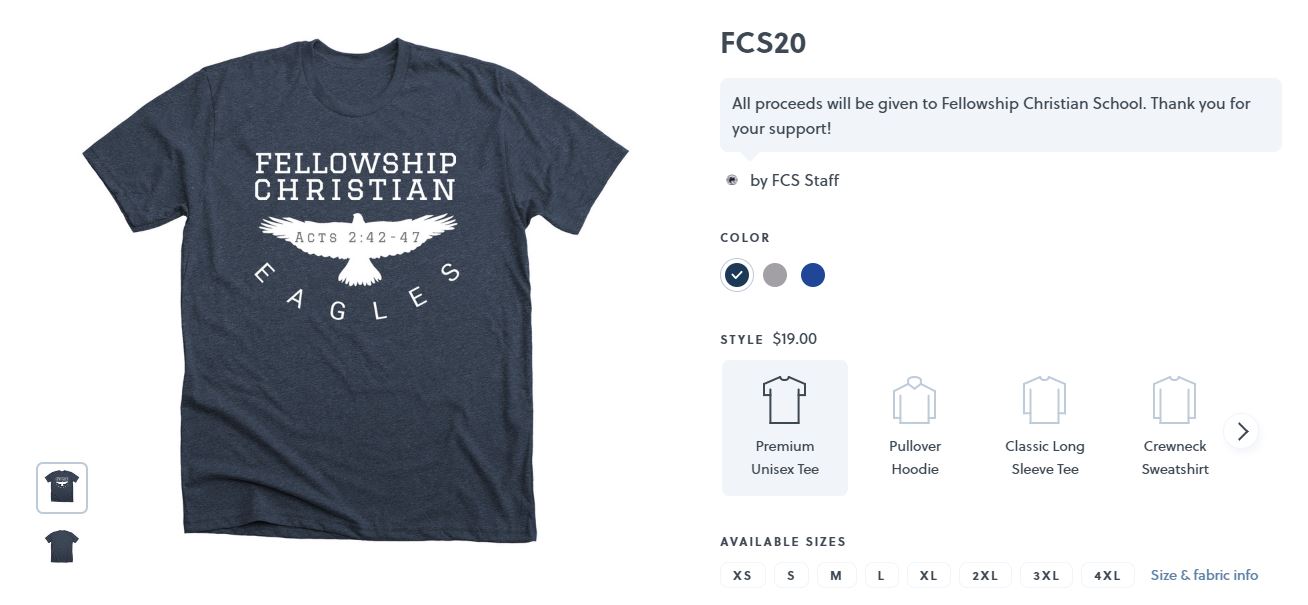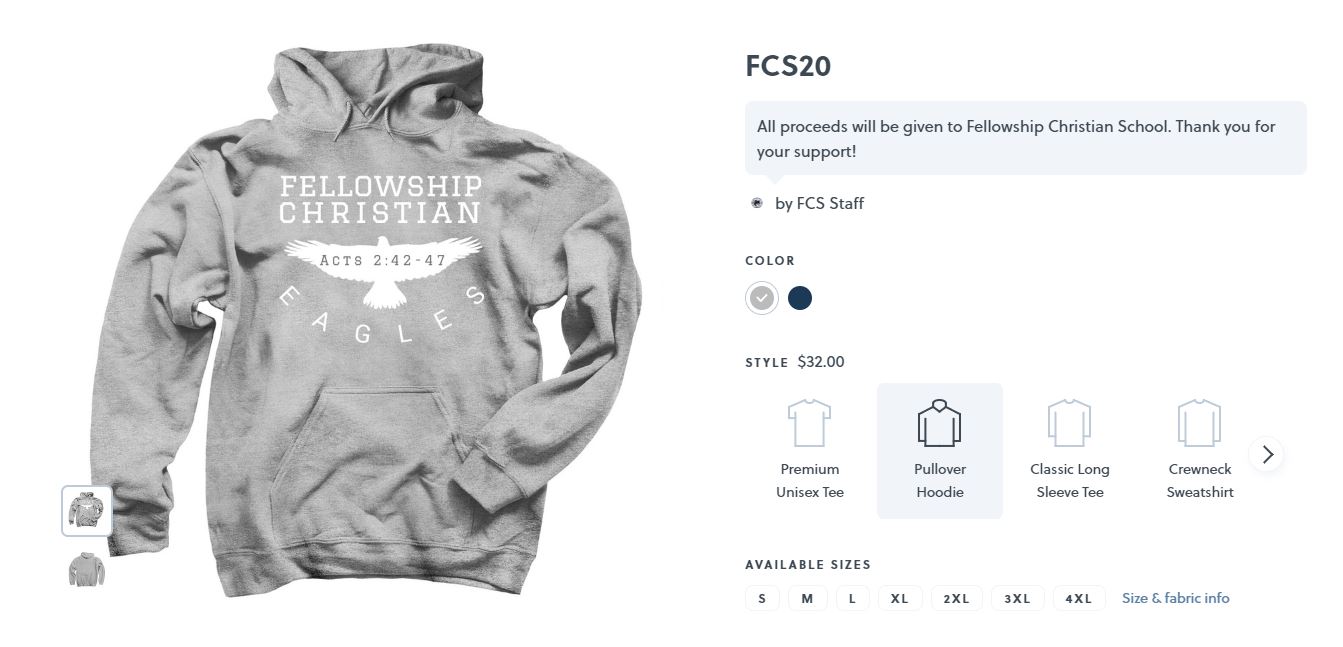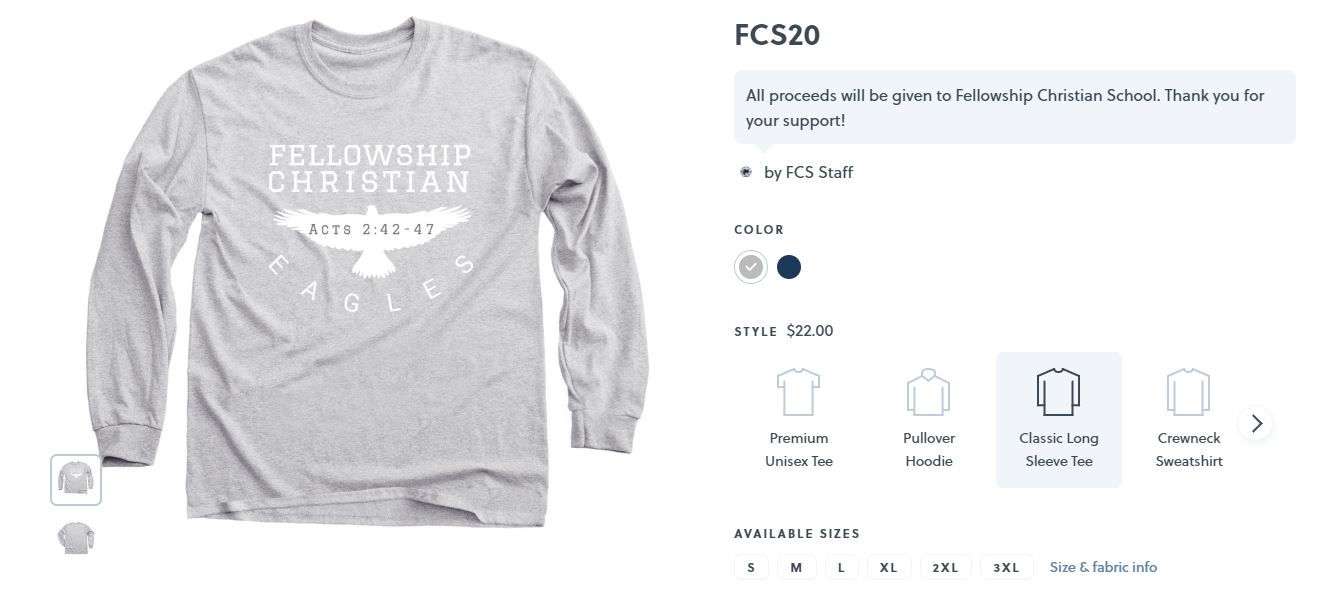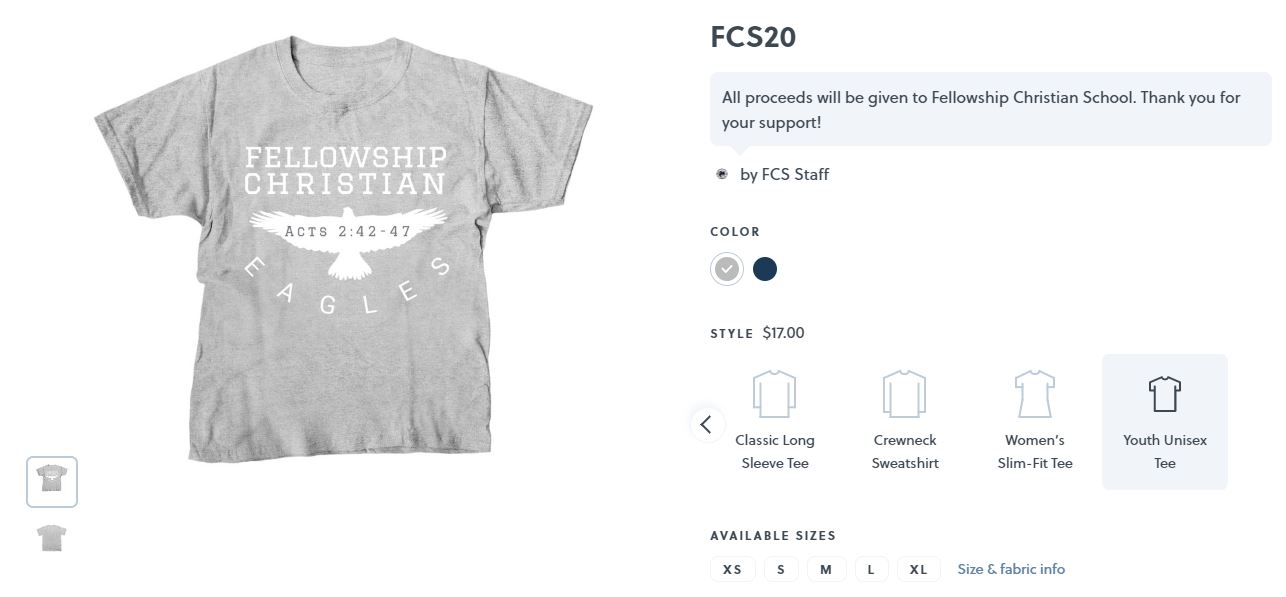 ---
Pricing between $17-$32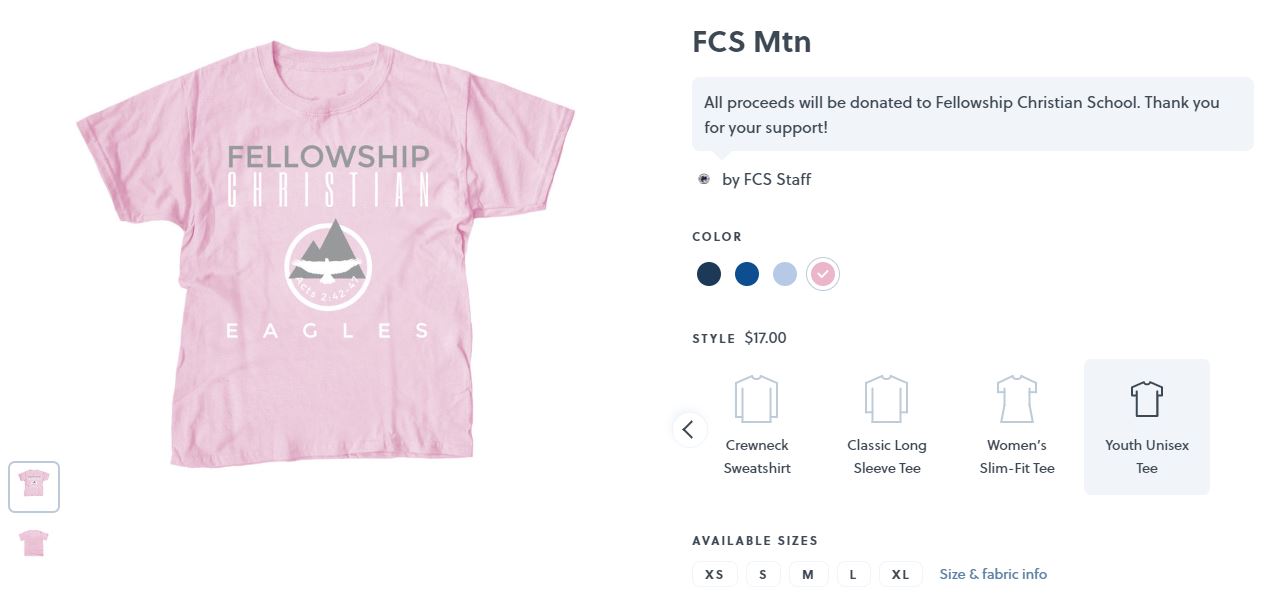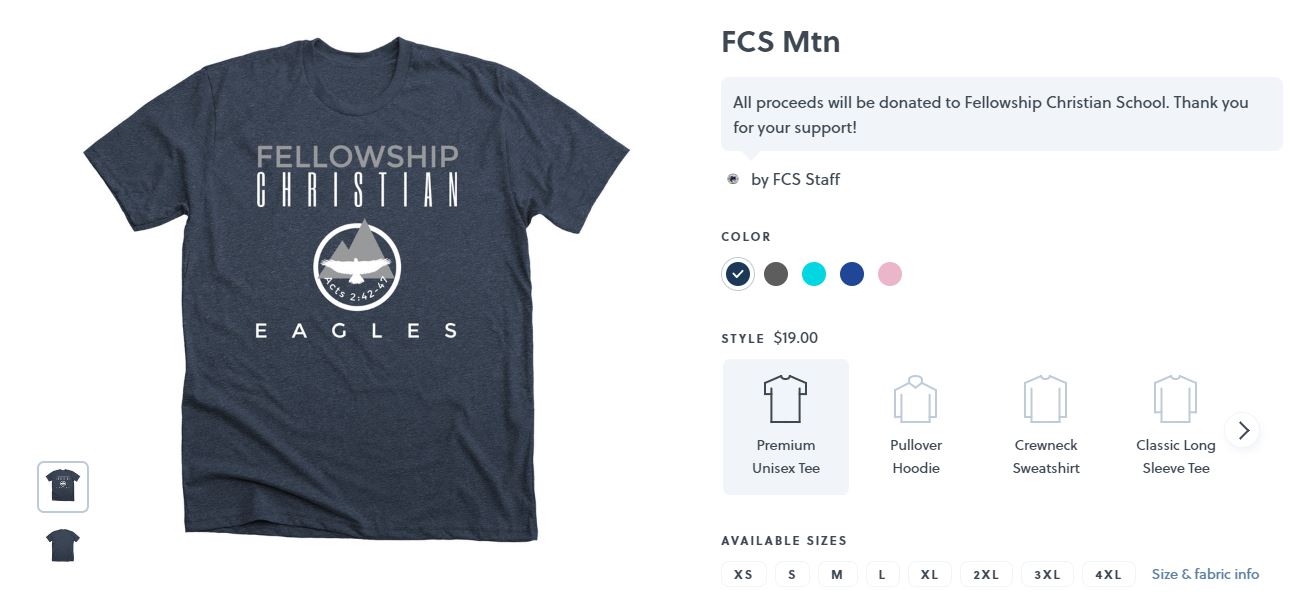 ---
Pricing between $22-$40
---
Design 2 (Limited Edition): Same shirt options as Design 1
Pricing between $22-$40